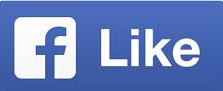 2,954 people like this
| | | |
| --- | --- | --- |
| Singapore Attractions Discounted Tickets | | |
| | |
| --- | --- |
| Attractions Tickets (Original $) | Blanc Inn Sells $$ |
| Coach - Airport Pickup (7-seater) ($55) | $55 |
| Coach - Airport Pickup (9-seater) ($60) | $60 |
| Coach - Airport Departure (7-seater) ($55) | $55 |
| Coach - Airport Departure (9-seater) ($60) | $60 |
| Coach - 9.15am 2-way to Sentosa (8-seater) ($100) | $100 |
| Coach - 9.15am 2-way to Sentosa (13-seater) ($110) | $110 |
| Coach - 9.15am 2 way to Zoo (8-seater) ($110) | $110 |
| Coach - 9.15am 2-way to Zoo (13-seater) ($120) | $120 |
| Coach - 2-way to Legoland (11-seater) ($260) | $260 |
| Singapore Zoo with Tram ($42) | $39 |
| Night Safari with Tram ($51) | $45 |
| River Safari with Boat Ride ($41) | $36 |
| Jurong BirdPark with Tram ($37) | $32 |
| RWS- Universe Studio ($81) | $74 |
| RWS- SEA Aquarium ($41) | $35 |
| RWS - Adventure Cove ($38) | $32 |
| RWS - Trick Eye Museum ($25) | $20 |
| Sentosa - Cable Car 2-way ($35) | $27 |
| Sentosa - Wings of Time ($18) | $13 |
| Sentosa - Skyline Luge 2 Round ($23) | $20 |
| Garden By The Bay ($28) | $25 |
| *** Singapore Zoo(Child)*** ($29) | $28 |
| *** Night Safari(Child)*** ($34) | $32 |
| *** River Safari(Child)*** ($27) | $25 |
| *** Jurong BirdPark(Child)*** ($24) | $21 |
| *** RWS- Universe Studio(Child)*** ($61) | $55 |
| *** RWS- SEA Aquarium(Child)*** ($30) | $25 |
| *** RWS - Adventure Cove(Child)*** ($29) | $27 |
| *** RWS - Trick Eye Museum(Child)*** ($25) | $20 |
| *** Sentosa - Cable Car 2-way(Child)*** ($25) | $20 |
| *** City Sightseeing Tour Bus(Child) *** ($33) | $29 |
| *** Garden By The Bay(Child)*** ($15) | $15 |

Note: Above special discounted ticket price is only for Blanc Inn guests, direct booking on this website. (Please make advance booking for the tickets.)
---
BLANC INN and Attractions Tickets ?

- COME STAY at BLANC INN, our staff help PLAN your Attractions visits too.
- Our Hostel recommends and sells ONLY value-for-money attractions package.
- Buy tickets at our boutique inn, no queueing up at Attractions Ticket booth.
- You may do online tickets advance-booking on this page, no BOOKING FEE.
- (In-house guests) After you have done online ticket advance-booking, you may change your mind. Just inform our reception when you check-in, no ticket cancellation penalty charge.

Attractions Information

RWS - Singapore Universal Studio (One-Day tour)

Opening Hours : 10 am to 8 pm
Our Discounted Price (per Adult) $72 (Ticketing Office Selling Price $81)
Ask our reception desk how to take public transport to go to RWS.

Click HERE to watch Video
USS is the one and only Universal Studio theme park in the whole of Southeast Asia. With 24 movies- themed rides and main attractions. There are seven main themed zones in USS – Hollywood, New York, Sci-Fi City, Ancient Egypt, The Lost World, Far Far Away and Madagascar. Inside each individual zones, attractions and architectures are specially designed to a specific place and timeline to allow visitors to immerse themselves in a world of fantasy or time travel.

This Hollywood movie theme park forms part of Resorts World™ Sentosa. Among the park's many rides and attractions are Battlestar Galactica™ , the world's tallest pair of dueling roller coasters and Far Far Away Castle™, the first castle from the world of Shrek where you can experience the amazing Shrek 4-D™ attraction. One of the biggest spectacles in live entertainment is based on the movie Waterworld™. The action comes surging to life in a tidal wave of death-defying stunts, explosions and thrilling action. Enjoy Jurassic Park Rapids Adventure™, Madagascar: A Crate Adventure™ and Revenge of the Mummy™, TRANSFORMERS The Ride™ and many more.

Click Below to download "Resorts World Convention Centre Map"

Back To Top

---

RWS - SEA Aquarium (2-3 hours tour)

Opening Hours : 10 am to 7 pm
Our Discounted Price (per Adult) $29 (Ticketing Office Selling Price $41)
HarbourFront MRT Station, Exit B, then 1/ Head to Vivo City Level 3, take Sentosa Express mono-rail.

Click HERE to watch Video
Immerse yourself in a magical marine world at the world's largest aquarium accredited by GUINNESS WORLD RECORDS™. With more than 800 species of marine animals, the aquarium is home to majestic manta rays, enormous goliath grouper, napoleon wrasse, and other gentle giants of the sea. Sneak a peek at a moray eel in a rocky crevice or tour an underwater reef community. Discover and unfold the endless wonders of our blue planet at S.E.A. Aquarium.

Back To Top

---

RWS - Adventure Cove (4-6 hours tour)

Opening Hours : 10 am to 6 pm
Our Discounted Price (per Adult) $27 (Ticketing Office Selling Price $38)
HarbourFront MRT Station, Exit B, then 1/ Head to Vivo City Level 3, take Sentosa Express mono-rail.

Asia most amazing waterpark: Promising endless splashes of fun, feel the adrenaline rush as you zoom down thrilling waterslides such as Southeast Asia's first hydro-magnetic coaster. Chill out with friends at Bluwater Bay wave pool, or grab a tube and journey down Adventure River, passing through 14 themed zones including a tropical jungle garden and a grotto inhabited by whimsical sea creatures. Snorkel over a colourful coral reef with 20,000 friendly fishes or wade amongst dozens of rays as you touch their velvety wings. For a day of wet and wild fun in the sun, come and experience it all at Adventure Cove Waterpark™.

Back To Top

---

Sentosa Island (One-Day tour)

Sentosa Island, minutes away from the mainland, houses a wide variety of themed attractions, reputable spa retreats, rainforests, beaches, lavish resort accommodations, golf courses and deep-water yachting marina. Ranging over 5km2, the lively island resort is perfect for both work and pleasure. With the number of guests growing every year, Sentosa is Asia's top holiday destination for leisure.




There are many ways to go to Sentosa, Namely below approaches:
1.Cable Car: (see below)
2.MRT: Take the North-East Line or Circle Line and alight at the HarbourFront Station. From there, you may either go to the 3rd level of VivoCity shopping mall, transfer onto our Sentosa Express or you may take a leisurely stroll down the Sentosa Boardwalk.
Sentosa Express Operating Hours: 7:00am - 12:00mn,S$4 per entry (Both Adult/Child)
3.Taxi:It takes about 15 - 20 mins from Orchard Road to Sentosa Island.

Inside Sentosa Island buses


Travel for FREE within the island with the Sentosa Bus, Sentosa Express, Beach Trams and PLAY Rider (exclusive for on-island hotel guests)!

---

Sentosa: Cable Car 2-way, include Island Entry (20 mins ride)

Opening Hours : 8.45 am to 10 pm
Our Discounted Price (per Adult) $19 (Ticketing Office Selling Price $35)


Click HERE to watch Video
Get into Sentosa by Cable Car and you will be rewarded with an aerial overview of the Island including Resorts World Sentosa and Universal Studios, Singapore's City skyline and Harbour. It is the best mode of transport into the island takes you directly to the attractions hub of Sentosa: Imbiah Lookout. Alight and be ready to kick-start your Sentosa journey with 11 attractions to choose from at Imbiah Lookout. To get there, alight at Harbourfront MRT and take Exit B (Harbourfront Centre). Follow directional signs leading to Singapore Cable Car station at Harbourfront Tower II.


---

Sentosa: Merlion (1 hour)

Opening Hours : 10 am to 8 pm
Our Discounted Price (per Adult) $ (Ticketing Office Selling Price $)
HarbourFront MRT Station, Exit B, then 1/ Head to Vivo City Level 3, take Sentosa Express mono-rail. OR 2/ Follow directional signs take Cable Car to Sentosa.

When you step inside the Merlion – an enduring icon of Singapore that's half-lion and half-fish – you'll be transported to the depths of the ocean to meet legendary sea dragons and mythical mermaids. Climb to the crown and you'll be rewarded with a spectacular 360oview of Sentosa, including Singapore's southern shores and a glimpse of the dazzling city skyline. Back on the ground, take an amble along the Merlion Walk, a 120-metre-long Gaudi-inspired mosaic walkway.

---

Sentosa: Images of Singapore (1 hour)

Opening Hours : 9.30 am to 7 pm
Our Discounted Price (per Adult) $ (Ticketing Office Selling Price $)
HarbourFront MRT Station, Exit B, then 1/ Head to Vivo City Level 3, take Sentosa Express mono-rail. OR 2/ Follow directional signs take Cable Car to Sentosa.

This award-winning attraction brings Singapore's past to vivid life using multimedia displays, multi-screen theatre presentations and life-sized tableaus depicting local history. Images of Singapore is more than a walk down memory lane; it is a journey to the very soul of the nation. Here, legend, facts and folklore are creatively interwoven into an "I am there" experience. Be amazed by the colourful myriad of the festivals celebrated in Singapore and the stories that unfolded from the moment Sir Thomas Stamford Raffles stepped along the banks of Singapore River, all housed within a heritage building that used to be a military hospital.

---

Sentosa: Skyline Luge (1 hour)

Opening Hours : 10 am to 9.30 pm
Our Discounted Price (per Adult) $ (Ticketing Office Selling Price $)
HarbourFront MRT Station, Exit B, then 1/ Head to Vivo City Level 3, take Sentosa Express mono-rail. OR 2/ Follow directional signs take Cable Car to Sentosa.

Click HERE to watch Video
Part go-cart, part toboggan, the Luge offers a truly unique outdoor experience suitable for all ages that is not found anywhere else in Singapore or Southeast Asia. Navigate down 650 metres of the Jungle Trail or 688 metre of the Dragon Trail as thrillingly fast or cruising slow as you like. After Luge, board the Skyride and take in the fantastic panoramic scenery of the city skyline and beautiful coastline. As darkness settles, a whole brand-new adventure awaits you. Thrill-seekers will discover a different challenge while manoeuvring down each track with unique lightings. On the Skyride, enjoy a breathtaking view of Singapore as the city skyline and harbour transform into a dazzling city of lights at night.

Note: Passengers with heart conditions, motion sickness, back problems, other physical limitation such as epilepsy, vertigo and pregnant women are not allowed to ride on Luge & Skyride.

---

Sentosa: Wings of Time (1 hour)

Program: Every Night two shows (7.40 pm or 8.40 pm)
Our Discounted Price (per Adult) $ (Ticketing Office Selling Price $)
HarbourFront MRT Station, Exit B, then 1/ Head to Vivo City Level 3, take Sentosa Express mono-rail. OR 2/ Follow directional signs take Cable Car to Sentosa.

There's no better way to complete a fabulous day at Sentosa than to take in a spectacular night show set outdoors against the backdrop of an open sea. Come, discover an awe-inspiring display of water, laser and fire effects, set to majestic music and a panorama of breathtaking vistas.

The Storyline:
Explore new dimensions with Shahbaz, a mystical pre-historic bird. Together with his friends, Rachel and Felix, they travel across beautiful landscapes and the mysteries of time. His friends discover more about the courage to be more than who they think they were.
At journey's end, will Shahbaz find home? Will a boy and girl find true friendship? The story continues at Wings of Time!

Back To Top

---

Jurong Bird Park

Opening Hours : 8.30 am to 6 pm
Our Discounted Price (per Adult) $ (Ticketing Office Selling Price $)
Take SAEx Tour bus, buy bus ticket from our reception.

Click HERE to watch Video
Jurong Bird Park, the largest bird park in Asia, houses more than 380 species and 5000 birds. For birds of different species, exhibition zones are designed to imitate natural habitats ranging from African grassland to South American rainforest. Through feeding and bird-shows, visitors can learn and appreciate the beauty of the avian world. Among many highlights include African Waterfall Aviary, the hornbill and toucan exhibit, Penguin Coast, Macaw Island, Flamingo Lake and Heliconia Repository as well as the world's largest lory flight aviary.


Click to download "Jurong Bird Park Map"

Back To Top

---

Singapore Zoo

Opening Hours : 9am – 6pm
Our Discounted Price (per Adult) $ (Ticketing Office Selling Price $)
Take SAEx Tour bus, buy bus ticket from our reception.

Click HERE to watch Video
Singapore Zoo always had the reputation of having the loveliest settings in the world, with over 300 species and 2800 animals. Main attractions include the Fragile Forest, Elephants of Asia, Australian Outback, Great Rift Valley of Ethiopia and especially the featured orang utans. Through a famous program, Jungle Breakfast with Wildlife, visitors can enjoy dining with the charming apes. Ah Meng Kopi, Ah Meng Restaurant, The Wild Deli and Ben & Jerry's Scoop Shop are other available food outlets.



Back To Top

---

Night Safari

Opening Hours : 7.00pm to 12 midnight
Our Discounted Price (per Adult) $ (Ticketing Office Selling Price $)
Take SAEx Tour bus, buy bus ticket from our reception.

Click HERE to watch Video
World's first park dedicated for nocturnal animals, the Night Safari, houses more than 130 species and 2500 animals, of which 38% of them are endangered. The main attraction is a 35-minutes tram ride through seven geographical zones, which includes the Himalaya foothills and jungles of Southeast Asia. The visitors will be educated the significance of wildlife preservation through live commentary on the tram ride. Other attractions include endangered species, such as pangolin and clouded leopard, the Creatures of the Night Show and fire-eating performances by the Thumbuakar Tribal Dancers.



Click to download "Night Safari Map"

Back To Top

---

River Safari

Opening Hours : 9am – 6pm
Our Discounted Price (per Adult) $ (Ticketing Office Selling Price $)
Take SAEx Tour bus, buy bus ticket from our reception.

Click HERE to watch Video
River Safari is a river-themed wildlife safari, has one of the world's biggest collections of freshwater animals, with over 150 plant and 5000 animal species, 42 of which are endangered. Most of the park is designed to imitate the well-known rivers like the Amazon River, Mekong River and River Nile. Visitors will be taken on a discovery trip of unique aquatic and amphibious creatures from these rivers through freshwater galleries, exhibits and boat rides.



Click to download "River Safari Map"

Back To Top

---

Singapore Flyer

Opening Hours : 8.30am – 10.30pm
Our Discounted Price (per Adult) $ (Ticketing Office Selling Price $)
Promenade MRT Station, Exit A and 5 minutes walk away.

Click HERE to watch Video
Towering 165m above the ground, you can have the perfect breathtaking landscape view of Singapore from the world's largest observation wheel – the Singapore Flyer. Each 30-minute rotation allows you to see the Singapore River, Changi Airport, Sentosa Island, Marina Bay, outstanding skyscrapers, tropical greenery, and the lovely sunset of Singapore.

Back To Top

---

Singapore River Explorer

Opening Hours : 9am – 10.30pm
Our Discounted Price (per Adult) $ (Ticketing Office Selling Price $)


The Singapore Story starts with our mother river, the Singapore River. It was here that Sir Stamford Raffles landed and founded modem Singapore, setting the country on its path of progress. The Singapore River was the heart of the country's development.

Come on a journey to discover exciting chapters in Singapore continuing tale.

Back To Top

---

Garden By The Bay

Opening Hours : 9am – 9pm
Our Discounted Price (per Adult) $20 (Ticketing Office Selling Price $28)
Either 1/ BayFront MRT station, Exit B and crosss Dragonfly Bridge OR 2/ Marina Bay MRT station, Exit A and take Bus No 400

Click HERE to watch Video
Gardens by the Bay moves Singapore a step forward to becoming the first tropical Garden City with a delightful environment to work and live in. Stretching over 101 hectares, the park consists of three waterfront gardens – Bay South Garden, Bay East Garden and Bay Central Garden.

Opened in June 2012, the Bay South Garden is the largest and most prominent among the three, spanning 54 hectares. It comprises of two magnificent conservatories – the Flower Dome, the world's largest columnless glasshouse, and the Cloud Forest. Supertrees can also be found in the Bay South Garden. They are majestic tree-like structures ranging between 25 metres (82 ft) and 50 metres (160 ft) that overlook the Gardens' scenery and play various roles like planting and shading.





Back To Top

---