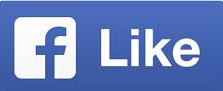 2,954 people like this
| | | | |
| --- | --- | --- | --- |
| Good Review Hostel in Singapore | | | |
Nestled in the heart of Singapore, walking distance to Lavender/Bendemeer/FarrerPark 3 MRT stations. Blanc Inn is a boutique hostel ideally situated on a quiet street between the charming tourist districts of Little India and Arab Street, and a 5 minute walk to excellent transport links to other tourist attractions and directly to the airport. Blanc Inn has been converted and tastefully furnished from an old shophouse to a warm and charming hostel in a historical district. Blanc meaning white in French, reflects the clean lines of our hostel design.
Having extensively travelled the world in the last 15 years, we have experienced accommodation across the spectrum from backpacking to 5 star luxury and understand the needs of a traveller at every level. We aim to provide an improved hostelling experience by introducing a spot of luxury in our design of private and spacious sleeping areas. Do come and experience our one-of-a-kind loft styled alcoves, the only place in town where you get plenty of personal space at very reasonable prices.
These charming alcoves are generously proportioned and offer a lot more privacy and space than most hostel accommodation. We do not use bunk beds in a domitary style setting so our guests have plenty of privacy and will not end up sleeping next to a stranger.
● Unique loft style Design Hostel
● Clean, Comfy Bed-Linen Guaranteed
● Value Price compared to Hotel Price
● 300m walk from Lavender MRT station
● Professional Reception Services
Read More ....

● Private Rooms, sharing bathroom
● Nice decorated relaxing Lounge
● Attraction Tickets at Discounted Price
● Proper single/double beds (No dormitory-bunk-beds)
● Hostel on street floor (No carry heavy luggage)
---
| | | |
| --- | --- | --- |
| Room Price (S$) | | |
Room Type
( Our Direct Price is lower .. )
S$ Price per Night
( Nett Price .. )
Private Room (Single bed,1 person)
Private Room Economy (Queen bed, smaller for 2 persons)
Private Room Standard(Queen bed, for 2 persons)
Private Room (Two Single bed, for 2 persons)
Privacy Family Alcove (Two Queen beds,3 persons)
Privacy Family Alcove (Queen beds,4 persons)
---
Direct MRT train from Singapore Changi Airport to Blanc Inn
Location: 151 Tyrwhitt Road, Singapore 207564 (Lavender/Farrer Park MRT) - Show Blanc Inn Map
---
Hostel Facilities
- Strictly non -smoking Singapore Discount hostel
- Comfortable chill out lounge area, with TV, DVDs and computer
- Pantry corner
- Free 24-hour hot water, coffee and tea
- Clean sharing toilets with hot-showers (Free shower gel and shampoo)
- 24-hour CCTV security
- Free 24-hour WiFi Internet
- Free Internet and shared use of PC
- Free Singapore Tourist Maps (subject to Availability)
- Free use of our Book and Guide Book collection
- Self-service check-in available for late night arrivals
- Early check-in possible subject to availability
- Free same day luggage storage until reception close
- No additional service charges or taxes will be levied.
---
| | | |
| --- | --- | --- |
| Photos of Blanc Inn ...... | | |
Blanc Inn - Loft design
Blanc Inn - On ground level,
Blanc Inn - No walking up stairs
Reception - Dedicated staff
P1/P2 Room 1
P1/P2 Room 2
Queen-Bed Room Alove 1
Queen-Bed Room Alove 2
4-Person Room 1
4-Person Room 2
5/6-Person Room 1
5/6-Person Room 2
Reception - Swift checkin/checkout
Lounge - Relaxing/comforatable
Lounge - Free hot,cold water
Lounge - Free WIFI, TV
Lounge - Iron facility
Lounge - Travel books, magazines
Bath Room - Tip top clealiness
Bath Room - Free shower gels, shampoo
Bath Room - Free hair dryer
Bath Room - Towel at $1
Surrounding Map - Easy transport
Public Swimming Pool - 50m from hostel
---